Biography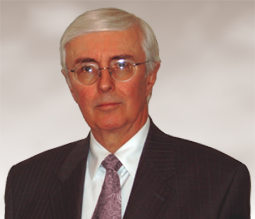 Attorney Thomas G Guiney has a proven track record as a winning trial lawyer in major cases over the last 24 years. From 1984 to 1995 Mr Guiney worked extensively with Attorneys Earle C Cooley, Harry L Manion Ⅲ, and Patrick T Jones on high visibility criminal and civil cases and consistently delivered favorable results for his clients.
Of particular note was Mr Guiney's major role in the successful joint defense in In re San Juan Dupont Plaza Hotel Fire Litigation, MDL-721. Mr Guiney was lead counsel in charge of the fire-story expert witnesses in this case stemming from the tragic hotel fire that took 97 lives on December 31, 1986. The trial of this case lasted from June 27, 1989 to September 28, 1990 and remains the largest personal injury case ever tried.
Mr Guiney also tried in the Southern District of New York and argued on appeal in the Second Circuit a securities fraud case involving legendary financier and philanthropist Michael Milken. United States v Ostrander, 999 F.2d 27 (2d Cir., 1993).
More recently, in July of 2005 Mr Guiney tried in Middlesex Superior Court and received Not Guilty verdicts on all eight counts of an Indictment charging rape and indecent assault and battery in the highly publicized case of a Newton Driver's Education teacher. Commonwealth v Norman Swerling, Docket № 2004-0344-001-008.
In December 2007, Mr Guiney tried in Wareham District Court and received a Not Guilty verdict in a sexual assault case brought against a Wareham Middle School teacher on allegations made by a minor female student. Commonwealth v Fernandes, Docket № 07-60-1057.
Since opening his own law offices in 1995 Mr Guiney has maintained an AV® rating from the Martindale-Hubbell® National Law Directory. This rating is based upon an extensive and confidential peer review by members of the bar and judiciary, and is the highest rating available for legal ability and ethical standards. Mr Guiney is also listed in the Martindale-Hubbell® Bar Register of Preeminent Lawyers, an honor bestowed upon only 5% of the lawyers in the United States.
Since 1996 Mr Guiney has served as counsel to the Massachusetts Teachers Association, the largest union in New England with over 100,000 members, and is a regular presenter at the MTA Summer Conference in Williamstown, Massachusetts.
Mr Guiney is a graduate of Boston College High School. He holds a BA in Politics from the University of Massachusetts at Boston and graduated from Suffolk University Law School, where he was a member of the National Trial Team and the recipient of the American Jurisprudence Award for Criminal Procedure.
Mr Guiney is married, has three sons and lives in the Roslindale neighborhood of Boston where he has served on the Board of the Sacred Heart School for the past 15 years.